BONDED FIN HEATSINK SHEET
Techsource Thermal Solutions bonded fin heatsinks use a stamped or pre-fabricated plate that is bonded into a channel located on a heatsink base plate using thermally conductive epoxy. Usually used in forced air environments, these heatsinks can dissipate two to three times more heat than conventional extruded heatsinks by adding 200% to 300% to the cooling surface area. Fin density and height can be configured in countless combinations.
Typical applications for bonded fin heatsinks include Uninterruptible power supplies (UPS), Variable speed motor controls, Welding units, Hot/cold plate assemblies, Power rectification equipment, Laser power supplies, and Traction drives. TechSource offers total flexibility in the design and manufacturing of our bonded fin heatsinks. Our engineers are prepared to work with your designs to ensure the most economical part configuration at the optimal performance level.
REPRESENTATIVE BONDED FIN BASE EXTRUSION PROFILES - CLICK ON PICTURE TO ENLARGE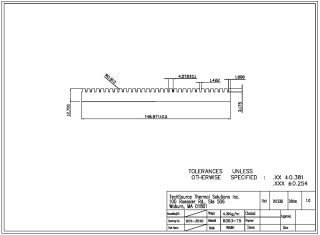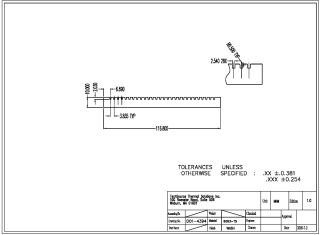 Copyright &copy 2020 Techsource Thermal Solutions, Inc. All rights reserved.